About Carports
Carports are covered structure used for covering your RV, Vehicles, Motorcycles and other valuables, from harsh weather elements like sunshine, rain, frost, and snow. A Carport typically consist of a steel frame with a fabric top cover that can be made from any of the following materials (polyethylene, canvas or vinyl fabric). Carports can come in different sizes and shapes and can be built to accommodate one or multiple vehicles.
Some Carports may have Footpads for anchoring to the ground to provide stability, while other do not. Further stability for the whole structure can be achieved using ground metal stakes with specialized ropes. 
1. Types of Carport
Free Standing vs. Attached Carports- You can choose to make your carport to either be free standing or attached to a wall.
Standard vs Mobile Carports - A mobile  carport has the same purpose as a standard carport but may be moved or relocated, while a standard Carport is usually the free standing fixated alternatives.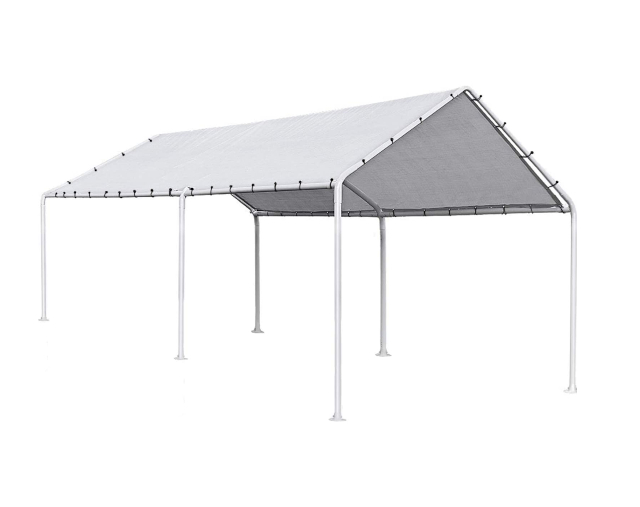 Enclosed vs. Non Enclosed Carports - These are Carports whose walls are enclosed with canvas, vinyl or polyethylene material; Four or fewer enclosure panels are often required; including the two side wall panels, one front entry panel and one rear entry panel.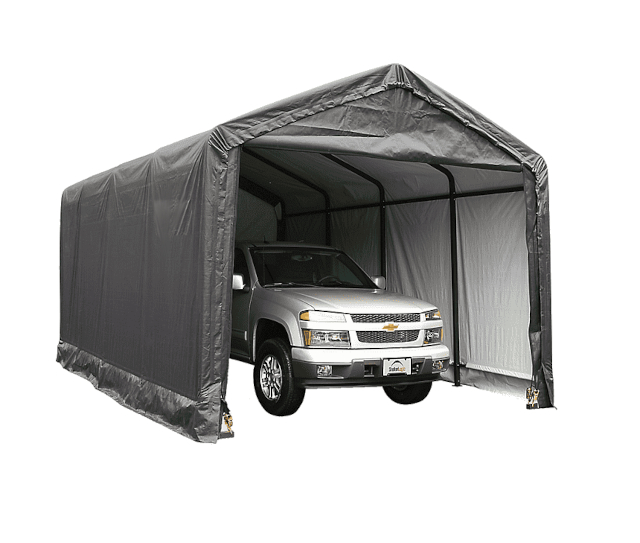 2. How Does Carports Compare to Garages, Tents, and Shades
Compared to Garages, Carports offer less protection than garages but allow for more ventilation. Garages on the other hand require more financial investment and have a wider use than Carports.  Tents on the other hand is a much lighter structure often movable used to provide shade or temporary shelter to people. Tents can be used outdoors at home,  on the beach, or for picnics.
3. Advantages Peculiar to Carports
A carport prevents frost on the windshield of vehicles and can be adapted to protect snow from the windshield. The strong frame of carports can be applied to very versatile uses including but not limited to trade show shades, flea market shades, party tents, rescue and military shelters, not to mention base ball batting cage. 
4. Trends in the Carports Market
The buzz within the Carport industry is the introduction of wooden carports and aluminum frame carports into the market as well as the "DIY" Carport Kits . These Carport kits are Incomplete Carports unlike the Complete Carports kits they come in a package without the poles required to form the legs and the roof components of the carport frame; they are currently competing favorable with the complete Carports due mainly to the fact that they provide end users the ability to build a carport to their own specifications, taking away that size constraints that come with pre-fabricated complete Carports; and also because people can at any time re-assemble and modify the frame to meet new needs without having to throw out the existing structure for a new one.